Our Trade Show and Event Logistics Services
We offer a wide range of short- and long-term storage options, whether you are looking for a temporary solution or something permanent. All of our materials are stored in a climate-controlled environment, complete with 24/7 video surveillance and 24/7 live security.
The AMPM Logistics facility has 34,000 square feet of floor space where we can store your trade show display and keep it until you need it again.
Request Our Custom Logistics Solutions Today
To meet the time-sensitive needs of our clients, we operate 24 hours a day, seven days a week. If you want your company to always have on-time pickup, cartage, and delivery of your shipments in the Bay Area, contact us, and we'll help you get started. You will also find our exclusive truck service helpful in delivering your hotshot freight pronto!
Our warehousing facilities are open from Monday to Friday from 9:00 AM to 5:00 PM.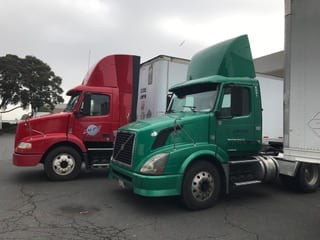 Local Cartage and Services
We offer special deliveries and local pick-up, to pier and residential deliveries, we work to effortlessly handle all your freight needs.
Local Pick-up & Delivery
Special Delivery
Pier Deliveries
COD Deliveries
Residential Deliveries
Extra-Man Deliveries
White Glove Service
Unpacking & Debris Removal
TSA Approved Drivers
WAREHOUSE AND STORAGE
Whether you need consolidation, warehousing, or unpacking and debris removal, we've got you covered.
Packing
Long and Short Term Warehousing
Consolidation & Breakdown
24 hour Surveilance
24/7 Live Security
34,000 Square Foot Floor Area